Hi guys,
I'm doing some really early work on a future game that revolves around commanding a space fleet and blowing up enemy space fleets. There are a mix of ships from fighter squadrons to massive dreadnoughts. I'm also incorporating cool things like black holes, gravity wells, gas clouds for cover, meteorites, boarding actions, short-range warp jumps for tactical benefit, etc.
Here's some really early pre-alpha screen shots to give you an idea. Think big fleets of big ships blasting each other apart with really big weapons. Will be on iOS, Android, Windows 10 and PC.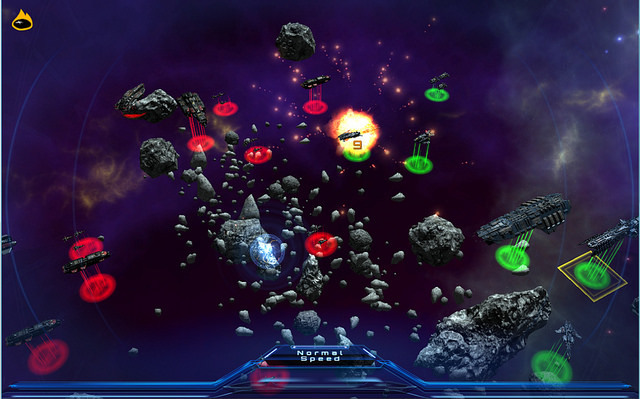 The GUI is still a place holder. I'm going to go with a totally different UI that is more minimal. Also, I need a name for the game. So far, I'm thinking "Planet Killers" or perhaps the more mundane "Strike Fleet" or perhaps "War Fleet"?
Let me know what you think.