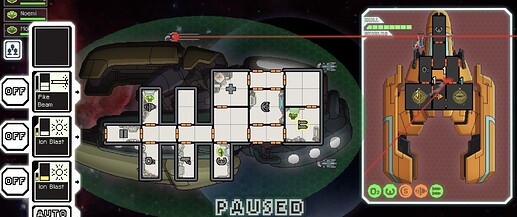 Inspired by a sudden outbreak of FTL in the "What Are You Playing" thread, I will launch the Dapper Pawn into the black to defeat the dastardly rebels and provide updates here.
I need volunteers.
Tell me which ship you want to see fly and I'll pick the most popular. I have unlocked everything.
Reply and have a crew member named after you. You may not get incinerated, mind controlled or dumped into vacuum! All things are possible! Sector choices will also be up for democratic selection.
Onwards, to glory! Or possibly a sad cloud of debris in sector 3. Either way, the Federation needs you!