Digital Board Games Autumn Sale!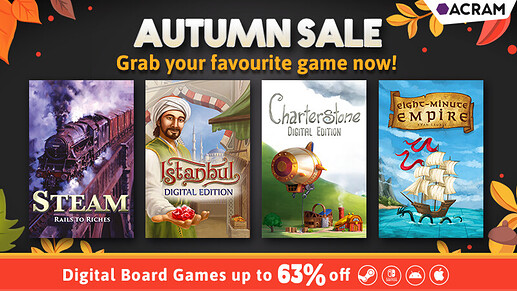 All of our games on Nintendo Switch, iOS, Android, and Steam - up to

63% off!

That includes Charterstone, Istanbul, Eight-Minute Empire and Steam: Rails to Riches - all digital versions of course!
Learn more here

https://bit.ly/2V1UBvp

Warning: This promotion does not include European Nintendo eShop. Sorry! There will be other discounts there!