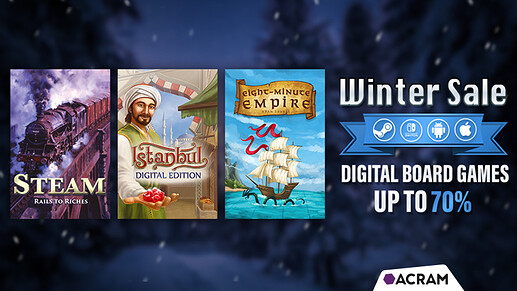 Hi everyone! We have another sale! Yaaaay cue children_cheering.mp3
This time… eh you know what games we have by now: it's Istanbul: Digital Edition, Eight-Minute Empire and Steam: Rails to Riches on all platforms and that includes all the DLCs, maps and what have you. And the discounts are pretty hefty too - up to 70% some would say.
The promo starts today (7 p.m. UTC+1 on Steam, already in play everywhere else) and ends on the 2nd of January.
Oh, the one exception is that Istanbul is not discounted in European Nintendo eShop. Because Nintendo. Sorry about that.